This is a summary of the sums lent and granted by the UK Government to mid May 2020 as mentioned on a CBI webinar on 20th May 2020. The figures are subject to confirmation and update from HM Treasury.
Further details of the Covid-19 loan schemes can be found on UK Finance's website.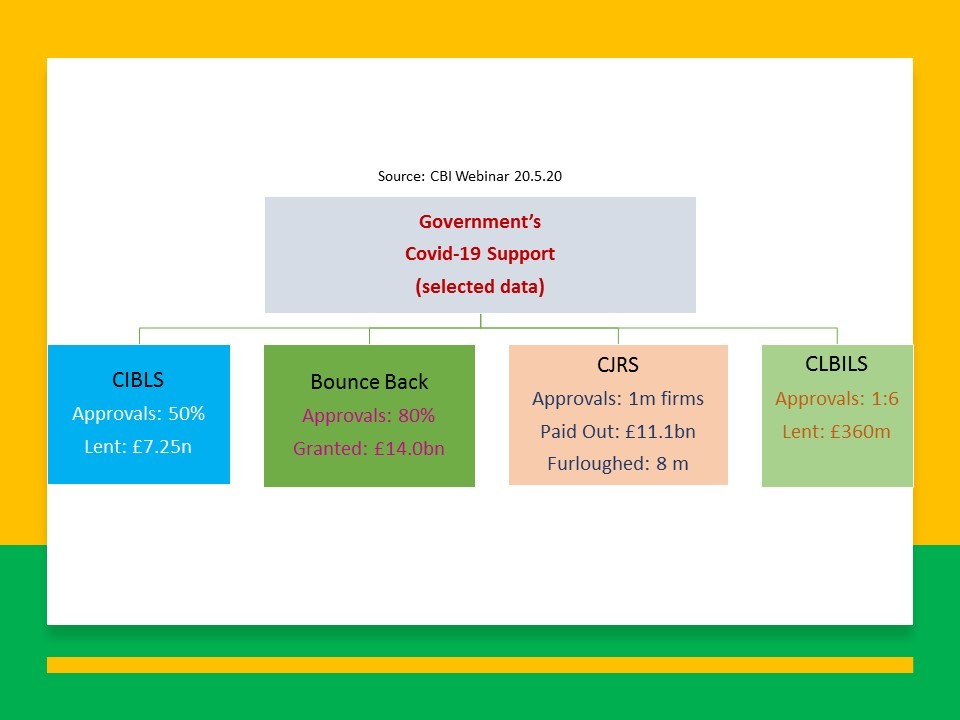 By the publications team at: Contracts-Direct.com
Publisher: Atkins-Shield Ltd: Company No. 11638521
Registered Office: 71-75, Shelton Street, Covent Garden, London, WC2H 9JQ
Note: This publication does not necessarily deal with every important topic nor cover every aspect of the topics with which it deals. It is not designed to provide legal or other advice. The information contained in this document is intended to be for informational purposes and general interest only.
E&OE
Atkins-Shield Ltd © 2020