There are many businesses that need to make sure that they enact a complete or partial shutdown because of the Covid-19 crisis.
Doing so involves a whole range of measure and includes business premises. These guidance notes are designed to assist in that process. These may not apply to all business premises and there may be additional procedures unique to particular types of building that require compliance.
Review and comply with the terms of the business tenancy provisions, if the premises are leased and also consult with the landlord to ensure the closure process is carried out with its agreement and consent.
Reproduced by kind permission of Eddie Finch of Auditel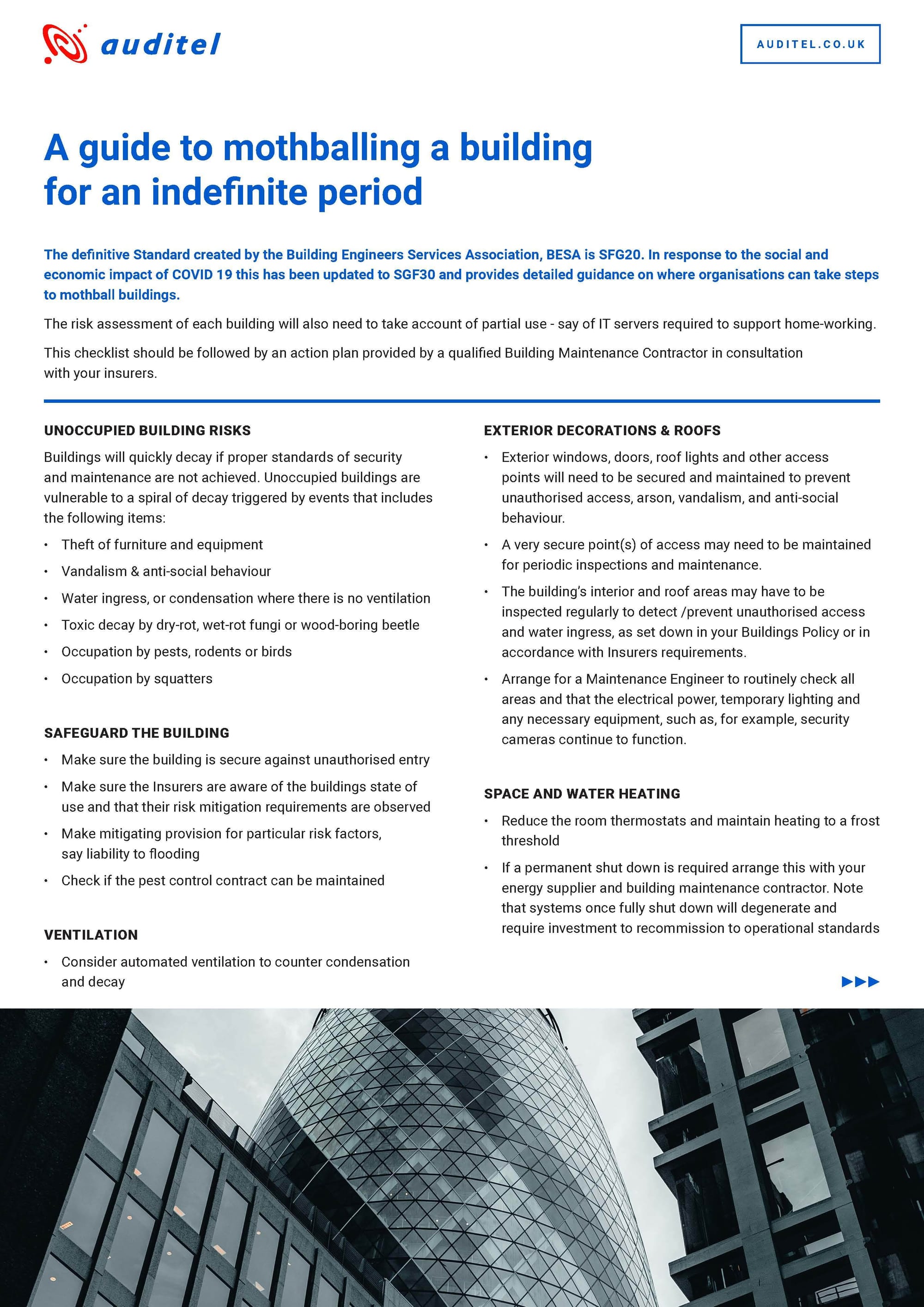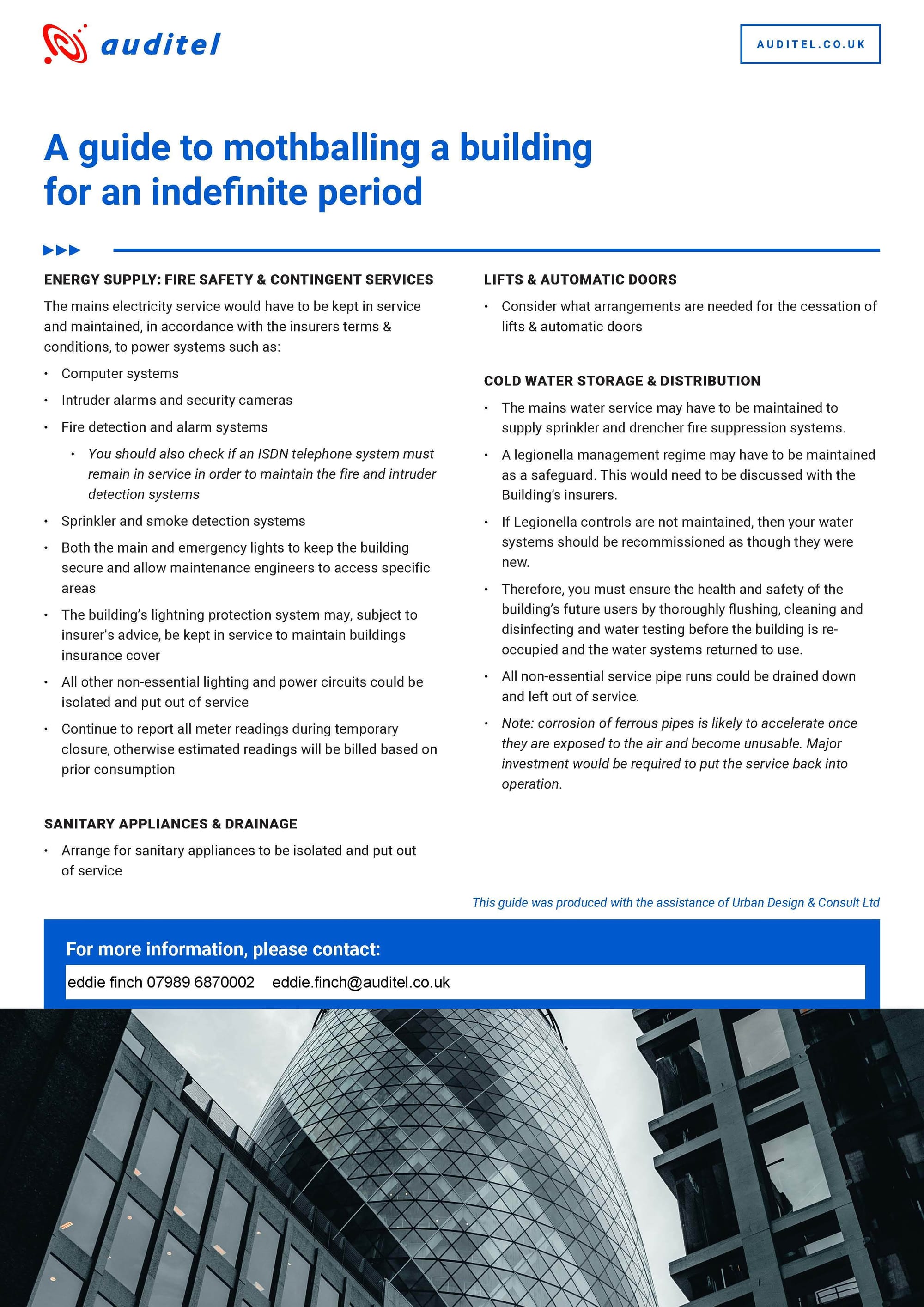 By the publications team at: Contracts-Direct.com
Publisher: Atkins-Shield Ltd: Company No. 11638521
Registered Office: 71-75, Shelton Street, Covent Garden, London, WC2H 9JQ
Note: This publication does not necessarily deal with every important topic nor cover every aspect of the topics with which it deals. It is not designed to provide legal or other advice. The information contained in this document is intended to be for informational purposes and general interest only.
E&OE
Atkins-Shield Ltd © 2020